Anime Shuangsheng Lingtan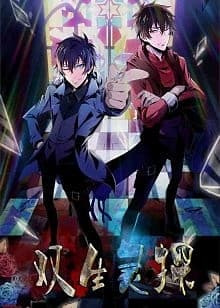 Alternative Name :
双生灵探, Twin Spirit Detectives, Twins Spirit Investigators, Tsuin Seishin Tantei
Genre :
Mystery, Psychological
Status :
Finished Airing
Type :
ONA
Jumlah Episode :
20
Mulai Tayang :
2016-08-25
Views :
14247
Subtitle :
Indonesia
Sinopsis :
Twin detectives Xiaotu and Xiaohu set up a business that specializes in dealing with supernatural occurrences. However, when they investigate what seems to be an ordinary "Supernatural" case, a series of bizarre events unfold. To that end, Xiaotu and Xiaohu conquer hardships with every step they take, to clear the hazy path towards the truth.
Sub :
Indonesia
DiPosting Oleh:
Kouje / 2019-04-05
---