Hitoribocchi no Marumaru Episode 1 Seikatsu Subtitle Indonesia
Server Satu
Server Dua
Server Tiga
Server Empat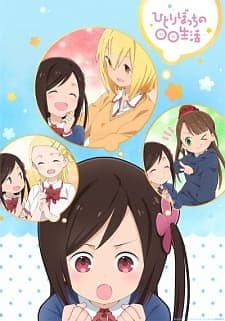 Nama Anime :
Hitoribocchi no Marumaru Seikatsu
Alternative Name :
ひとりぼっちの○○生活, Hitoribocchi no ○○ Seikatsu, Hitori Bocchi's ○○ Lifestyle
Genre :
Slice of Life, Comedy, School, Shounen
Type :
TV
Jumlah Episode :
Unknown
Jadwal Tayang :
Hari Sabtu jam 02:25 (JST)
Subtitle :
Indonesia
Sinopsis :
Hitori Bocchi suffers from extreme social anxiety, she's not good at talking to people, takes pretty extreme actions, is surprisingly adept at avoiding people, her legs cramp when she overexerts herself, gets full of herself when alone, will vomit when exposed to extreme tension and often comes up with plans. Now she is entering middle school and her only friend, Yawara Kai, is attending a different school. This leaves Bocchi alone, surrounded by new classmates with whom she must make friends before Kai will talk to her again.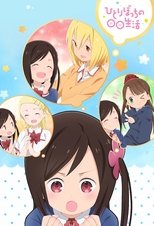 ---
Anime Hitoribocchi no Marumaru Episode 1 Seikatsu Subtitle Indonesia terbaru subtitle indonesia di manganime. Hitoribocchi no Marumaru Episode 1 Seikatsu Subtitle Indonesia , Hitoribocchi no Marumaru Episode 1 Seikatsu Subtitle Indonesia sub indo. di manganime. Namun harus di ingat bahwa blog ini hanya sebagai media promosi dan review semata saja Dan jika anda suka . Dukung mangakanya dengan membeli VCD aslinya jika Sudah Rilis Di kotamu untuk menghargai para pengarang, dan Dukung kami dengan cara men-Disable AdBlock yang ada di browser kalian agar kami masih tetap bisa memberikan hiburan buat kalian,